| | | |
| --- | --- | --- |
| Code | Date | Comment |
|  XXX | 12/03/16 | xxxxxxxxxxxxxxxxxxxxxxxxxxxxxxxxxxxx |
| | | |
| | | |
| | | |
| | | |
| | | |
| | | |
| | | |
| | | |
| | | |
| | | |
| | | |
| | | |
| | | |
| | | |
| | | |
| | | |
| | | |
| | | |
| | | |
Answer:  I don't know, but Kiva, the  micro-finance loan organization, would be hard to beat. Your Kiva "donation" is  a
life-changing gift that keeps coming back so you get to keep giving it over and over!
Kiva's slogan is Loans that Change.
After reading about how Kiva works, you'll probably say "Wow! That's incredible! What's the flaw?" There isn't a flaw–that's the amazing thing!
This is how it works. From Kiva's website:
HOW TO USE KIVA

1) Choose a borrower

All loans on Kiva are deserving of funding. Pick the one that speaks the most to you.

2) Make a loan

Loan amounts can be as little as $25, or as high as the full loan amount. Checkout is quick and easy, made possible by Paypal.

3) Get repaid

As the borrower repays the loan, the money becomes available in your account. This is called your Kiva Credit.

4) Repeat

You can now use it to fund another loan, donate it to Kiva, or withdraw it to spend on something else.
Here's some more information from their website:
We are a non-profit organization with a mission to connect people through lending to alleviate poverty. Leveraging the internet and a worldwide network of microfinance institutions, Kiva lets individuals lend as little as $25 to help create opportunity around the world. Learn more about how it works.

Since Kiva was founded in 2005:

598,023 Kiva lenders
$227 million in loans
98.79% Repayment rate

We work with:

134 Field Partners
450 volunteers around the world
59 different countries

Why we do what we do

We envision a world where all people – even in the most remote areas of the globe – hold the power to create opportunity for themselves and others.

We believe providing safe, affordable access to capital to those in need helps people create better lives for themselves and their families.

How we do it

Making a loan on Kiva is so simple that you may not realize how much work goes on behind the scenes.

Kiva works with micro-finance institutions on five continents to provide loans to people without access to traditional banking systems. One hundred percent of your loan is sent to these micro-finance institutions, which we call Field Partners, who administer the loans in the field.
Did you spot that amazing loan repayment statistic?
99%!!!
The loans are pretty short-term –about 1 – 2 years. See the great bang you get  for your buck? Imagine the good your loan of just $25 can do if you keep lending that $25 over and over every  year or so? And every cent of your money goes towards the loan — no commission or administration fees are  taken out.  Kiva certainly isn't your normal charity donation!
Watch this beautiful You Tube where the founders of Kiva, Matt and Jessica Flannery, tell how Kiva came to be: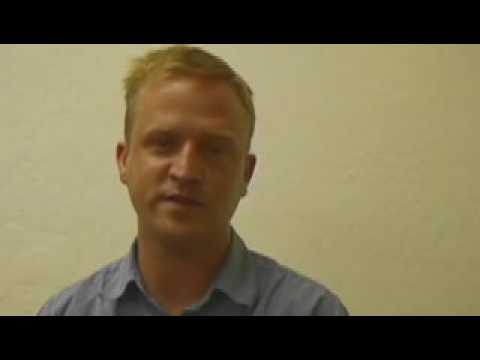 Kiva and I:
As I'm writing this post, I'm feeling pretty embarrassed. I have known about Kiva for about four years–a friend told me how good Kiva was when I was reading up on intelligent philanthropy a few years back. I checked it out and loved the concept.   Finally, a couple of years back, I decided to make a loan. However, as luck had it,  Kiva had just been all over the news so had been so inundated with people wanting to lend money. As a result,  they had just announced they'd run out of qualified loan prospects!  Bummer!  I told myself, "I'll come back later when things settle down." I forgot about it. Then last year, another friend mentioned  Kiva. I said "I know! Isn't it fantastic!"  But still I did nothing about it.
And here I  am today telling everyone how great Kiva is, and feeling very silly and hypocritical because I haven't lent any money to the good cause myself!
So enough silliness!  Today's the day!  I'm off to visit their site to find four people to lend some money to. Let's see how it turns out.
Step 1: I click on http://www.kiva.org/lend to check  out the people wanting loans.
Step 2: I whizz through some stories. I hate too much choice — I get easily overwhelmed.  I've decided to make myself choose four good-enough stories in 15 minutes!
Step 3: I make my selections:
1.  Shetu Ndjrumbomenyi was born in 1973. She lives in Church Center Bamenda, Northwest region in Cameroon. She is separated with 3 children. With the difficulties she had in the matrimonial home she was unable to cope with the situation. Her parents died when she was still young. Shetu Ndjrumbomenyi was unable to continue her education. Her last resort was to get married, which could provide a solution to her problem, but later turned out to be a negative. Since she separated from her husband, the husband has never supported her nor provided needs for the children so she is the sole person that provides for the basic needs for herself and the children.
Before joining GHAPE, she was roasting fish, but without capital. She usually borrows and sells before paying, which earns her little income. Given a new loan, Shetu Ndjrumbomenyi plans to continue her business and even expand. She has a good site with more customers who are ready to buy. The profit she will obtain from the loan will enable her to pay her children's school fees and also provide the family with basic needs.
2.
Mokaya
is a 30-year-old hard-working business lady. She has been operating a grocery shop for two years. Thanks to Faulu
Kenya
she has learnt how to keep business records and to manage her business. She is married and a mother of two school-going children, ages 1 and 5. In the next five years, she wants to have built her own stalls for rental in the market place.
She wants a loan of 50,000 Kenyan shillings to buy vegetables and tomatoes.
3.
The Gbigbodote group
is a group of three people from the same family, living together in the same neighborhood in
Benin
. The group's representative, Sidonie, is the one raising her hand in the photo. This is the third time the group has come to Alidé to request financial support to improve their business. Sidonie is 38 years old and married to a man named Dossou. The couple has four children, all attending school and living with them. Sidonie and her husband work together to provide for their family's expenses. Sidonie only attended school for a short time. For about 15 years, in order to meet her needs and help her husband provide for the family, she has been working selling meals. She actually makes food (rice and cornmeal) and sells it out of her home. Sidonie buys her supplies in Benin. Demand from her customers is growing, and with her limited resources, Sidonie is no longer able to meet that demand. Because of this demand and her limited resources, she and the other members of the Gbigbodote group are together requesting a loan from Alidé.
Born in 1960 in Bénin, Edith is married to Victor. The couple have six children of whom five are still dependent on their support. Some of the children are enrolled in school. The couple live together with their children. The various household expenses are assumed by Edith and her husband.
4. Edith has been selling firewood for seven years to assume her role as wife and mother efficiently.  Alongside this income-generating business, Edith sells maize. She buys her supplies in one of the marketplaces of Bénin. Wishing to expand her business and better respond to the demand of her clientele, Edith is requesting a fifth loan from ALIDé. She was granted four prior loans that were all correctly reimbursed.
My comment: It's hard choosing! I decided to support women. Women in developing countries probably need support! I have a soft spot for Africa.  But Cambodia sounds so poor too.  I am pleased I didn't let myself get crippled by choice.
Step 4: Psyching myself up to working out how to pay. I hate this technical stuff –I hope it's straight-forward and I don't need to know PayPal passwords or something!
Step 5: Paying: I clicked on a box that said "Lend $25" and after that everything was easy. I had to sign up, and give my name and email details, but that's to be expected. The hardest part was finding my four ladies again! I should have clicked on them as I found them! I was charged a $3.75 admin charge, but that's OK.
I'm not sure what happens next.  I guess Kiva will keep me informed.  I'm glad I've finally done it — it's a big load off my conscience! I no longer feel like a hypocrite! And it does feel nice to help others.
It also strikes me as  an excellent gift idea: You can buy a Kiva card, put whatever money you want into the card, and give it to someone who then gets to choose their "people". I think I'll give Kiva gift cards to my three children this year as a Christmas present!
15 August: An update on my 11 July Kiva loans
KIVA has been very good keeping me up to date via lots of emails  telling me how my  loans are going.
Today I received this email, telling me I've already received $8.77 of my total original loan amount of $100. Pretty fast work! I like KIVA a lot. It makes me feel good!

Hi anne austin,

We'd like to give you a repayment update on the loans you've made through Kiva.

A total of $8.77 has been repaid today! As of August 15, 2011, you now have $8.77 in Kiva Credit in your account. You can re-lend to another borrower, withdraw to your PayPal account or donate these funds to help cover Kiva's operating expenses. (The minimum lending amount is $25, but you can easily add new funds to existing Kiva Credit to complete a loan purchase.)

Below is the repayment update on your Kiva Portfolio
Edith (#310873)

| | |
| --- | --- |
| Country: | Benin |
| Activity: | Fuel/Firewood |
| | |
| You Loaned: | $25.00 |
| Newly Repaid: | $4.16 |
| Total Repaid So Far: | $4.16 (16.64% of your loan) |
| Repayment Status: | Paying back on time |

Gbigbodote Group (#314925)

| | |
| --- | --- |
| Country: | Benin |
| Activity: | Food Production/Sales |
| | |
| You Loaned: | $25.00 |
| Newly Repaid: | $3.57 |
| Total Repaid So Far: | $3.57 (14.28% of your loan) |
| Repayment Status: | Paying back on time |

Shetu Ndjrumbomenyi Useni (#314976)

| | |
| --- | --- |
| Country: | Cameroon |
| Activity: | Fish Selling |
| | |
| You Loaned: | $25.00 |
| Newly Repaid: | $1.04 |
| Total Repaid So Far: | $1.04 (4.16% of your loan) |
| Repayment Status: | Paying back on time |